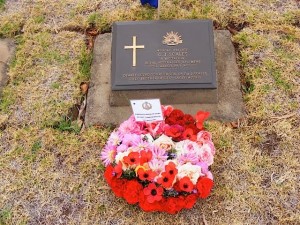 4719367  Pte Grantley James Scales
29th October, 1946 – 5th March, 1969
Derrick Gardens, Path 11, Grave 723A, Centennial Park Cemetery, SA
4719367 Private Grantley Scales, a National Serviceman from Glandore, SA, was born in Adelaide.  At the age of 22 years, whilst a member of 6 Platoon, B Company, 9 RAR, Grantley was killed in action on 5th March, 1969, during a night ambush patrolling in the area of operation, Burrendong.
This area south of Route 1 was believed to be a major area of the North Vietnamese Army and B and C Company were sent to investigate the enemy.  The enemy was there and in greater numbers than anticipated.
All members of B and C Company were withdrawn in a hot extraction and consider themselves lucky to have escaped.