9th Battalion Royal Australian Regiment
Adelaide Reunion 2017
Celebrating 50 years since formation
Reunion Programme                      Hilton Accommodation               Other Accommodation
The Adelaide Reunion of the Battalion will be held from Saturday 11th November 2017 until Thursday 16th November 2017 with the formal activities being held on Monday to Wednesday.
The programme of events is attached and has been planned to have the Reunion Dinner on the date of the formation of the Battalion being the 13th November, in this case a Monday.
The format of the reunion differs from previous reunions to accommodate revisiting the birth place of the Battalion, Keswick Barracks, and to utilise a venue, Lake Breeze Winery, which will allow mixing and mingling in a delightful atmosphere where there will be the ability to be fed, watered and entertained as a unit.
We are mindful of the ageing of the population from which we, Battalion members, are not immune.
It is our hope that as many of our members as is possible will attend what will be the last major reunion in our birthplace and possibly the last major reunion of the Battalion.  We have therefore focused on making the reunion programme as affordable as possible to encourage you all to attend.  Please rest assured that the quality will not be sacrificed to achieve this objective.
Apart from fund raising initiatives which are being developed we have, successfully, and will apply for grant funding to offset costs associated with the reunion.
A significant fund raising initiative is a major raffle where we expect to raise 50% of the anticipated cost of the Reunion Dinner thus significantly reducing the cost to each person attending,
More details will follow.
Reunion Programme                      Hilton Accommodation               Other Accommodation
---
Every effort is made to ensure the content of this web page is accurate, relevant and that all links work.  If you find something that needs correcting or a link that doesn't work please use the contact details on the "Contact Us" page to point out what needs fixing.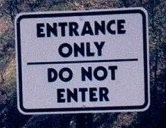 We would also like to acknowledge that
this website has been made possible through a grant from the
"ANZAC Day Commemoration Council", Department of the Premier and Cabinet.
Special thanks from 9RARSA