9th Battalion Royal Australian Regiment
Adelaide Reunion 2017
Celebrating 50 years since formation

Reunion Programme                      Hilton Accommodation               Other Accommodation
John Schumann to entertain the troops
Dinner sells out
Bookings for the Reunion Dinner on Monday 13th November 2017 are closed.  Members wishing to attend will have to join a waiting list to see if anyone who has booked has to cancel.
______________________________________________________________________
The break down of attendees by function is:-
| | | | | | |
| --- | --- | --- | --- | --- | --- |
|   | COY GTG | DINNER | SERVICE | PICNIC | BY BUS |
| COY / OR | BOOKED | PAID | BOOKED | BOOKED | PAID |
| A | 78 | 112 | 76 | 19 | 50 |
| B | 97 | 125 | 102 | 17 | 74 |
| C | 90 | 104 | 86 | 18 | 58 |
| D | 53 | 94 | 67 | 12 | 38 |
| SP | 47 | 80 | 65 | 10 | 36 |
| HQ / ADMIN | 14 | 27 | 19 | 4 | 9 |
| INDUCTED |   | 10 | 6 | 2 |   |
|   | 379 | 552 | 421 | 82 | 265 |
|   |   |   |   | 347 |   |
Currently all who have booked and paid are guaranteed a seat in the ballroom.
Reunion Programme                      Hilton Accommodation               Other Accommodation
---
Every effort is made to ensure the content of this web page is accurate, relevant and that all links work.  If you find something that needs correcting or a link that doesn't work please use the contact details on the "Contact Us" page to point out what needs fixing.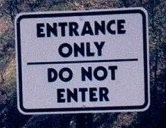 We would also like to acknowledge that
this website has been made possible through a grant from the
"ANZAC Day Commemoration Council", Department of the Premier and Cabinet.
Special thanks from 9RARSA