This is the home page of the web site for the 9th Battalion, The Royal Australian Regiment Association (9RAR).
In conjunction with our Facebook page this web site will keep you up-to-date with information about the Association.
Members of the Association should feel free to post comments using the form below, or contact the webmaster directly on Webmaster to point out any changes needed on the site.
Although the domain name for this site is www.9rarsa.com.au
any links using www.9rar.org.au will be re-directed to this site.
---
| | |
| --- | --- |
| Thank you for visiting this website. It is for the use of members, family and supporters of 9 RAR and for other like minded organisations and individuals. | The site maintains the strong legacy left to us by our forebears of the 1st AIF and 2nd AIF. It provides specific information for those persons doing research. |
| We strive to record and promote the history of the 9th Battalion, the Royal Australian Regiment, together with a commemoration to our Fallen and departed Comrades. | It also maintains a referral point for members to contact their respective State Association. |
Go to 2019 RTA Reunion Canberra for details of the next Battalion reunion in Canberra in 2019
Have your say!
Every effort is made to ensure the content of this web page is accurate, relevant and that all links work.  If you find something that needs correcting or a link that doesn't work please use the contact details on the "Contact Us" page to point out what needs fixing.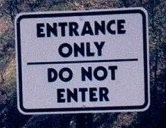 We would also like to acknowledge that this website has been made possible through a grant from the
"ANZAC Day Commemoration Council", Department of the Premier and Cabinet South Australia.
Special thanks from 9RAR