9th Battalion Royal Australian Regiment
Adelaide Reunion 2017
Celebrating 50 years since formation
Too late, it's over
The reunion took place in Adelaide from the 12th until the 15th November 2017
A page with information and photos of the reunion will be added shortly.
---
Haydn Madigan (Admin Company, Transport) has developed a new website.  As Haydn says:
"I have created a website called www.vietnamveteranshonourroll.com. This website list's all those killed in Vietnam.

Check the Radio Ad under the "Huey Video and Radio Link" button at the bottom of the screen.

It not only has those that were killed but also a write up of all battalions and RAE, RAN, RAAF.

– Statistics on Vietnam and Slang that was used in Vietnam
– Slang Used in Vietnam
– National Service call up dates for each intake.

I am pleased to receive any update information or photos of veterans to add to my site."
Log on here  Vietnam Veterans Honour Roll or via the Links page   
---
Every effort is made to ensure the content of this web page is accurate, relevant and that all links work.  If you find something that needs correcting or a link that doesn't work please use the contact details on the "Contact Us" page to point out what needs fixing.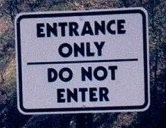 We would also like to acknowledge that
this website has been made possible through a grant from the
"ANZAC Day Commemoration Council", Department of the Premier and Cabinet.
Special thanks from 9RAR