9th Battalion Royal Australian Regiment
Adelaide Reunion 2017
Celebrating 50 years since formation
Reunion Programme                      Hilton Accommodation               Other Accommodation
Having trouble booking on-line? Download Reunion Booking Forms here
The good news and the bad news.
The grand-ballroom at the Hilton Hotel, being the largest hotel ballroom in Adelaide has a "cabaret" (stage and dance-floor layout) capable of seating 500.  Removing both of these elements increases the capacity to an absolute maximum of 570.  Various permutations will allow somewhere between the 500 we allowed for as the maximum and the absolute maximum of 570.
So you ask what is the good news and the bad news.
Lets begin with the good news.  Currently 509 members of the 9 RAR family have told us they are coming, a further 62 have indicated they maybe coming.  This is exceptional and beyond all expectations.  We originally indicated to the hotel that we expected 350 people.
Now the bad news. If you add 509 and 62 together the total is 571!!, already 1 more than the maximum capacity of the ballroom with stage and dance floor removed.
Unfortunately I don't believe we have received all responses at this stage, which can only take the numbers well over the maximum.
THIS IS A PROBLEM FOR THE ORGANISING COMMITTEE AND I DON'T WON'T INDIVIDUALS WORRYING EXCESSIVELY ABOUT IT – STAY CALM AND ONLY PANIC ON THE COMMAND TO DO SO.
It must be said that at this stage only 292 of the 509, who have said they are coming, have paid their deposit, however I can only assume the others "have their cheque in the mail" or will get off their collective behinds and make the payment to avoid missing out.
The message is if you haven't booked and paid you may miss out, if we are required to make the cut at 570.  Absurd I know but possibly the way it will be.
The organising committee is looking "outside the square" as to how we might over come the problem but to do so we have to know what the absolute number of people will be who intend attending.
If you haven't booked and paid do it now – please.
Bob Plummer
Reunion Programme                      Hilton Accommodation               Other Accommodation
---
Every effort is made to ensure the content of this web page is accurate, relevant and that all links work.  If you find something that needs correcting or a link that doesn't work please use the contact details on the "Contact Us" page to point out what needs fixing.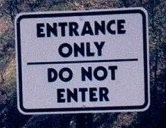 We would also like to acknowledge that
this website has been made possible through a grant from the
"ANZAC Day Commemoration Council", Department of the Premier and Cabinet.
Special thanks from 9RARSA